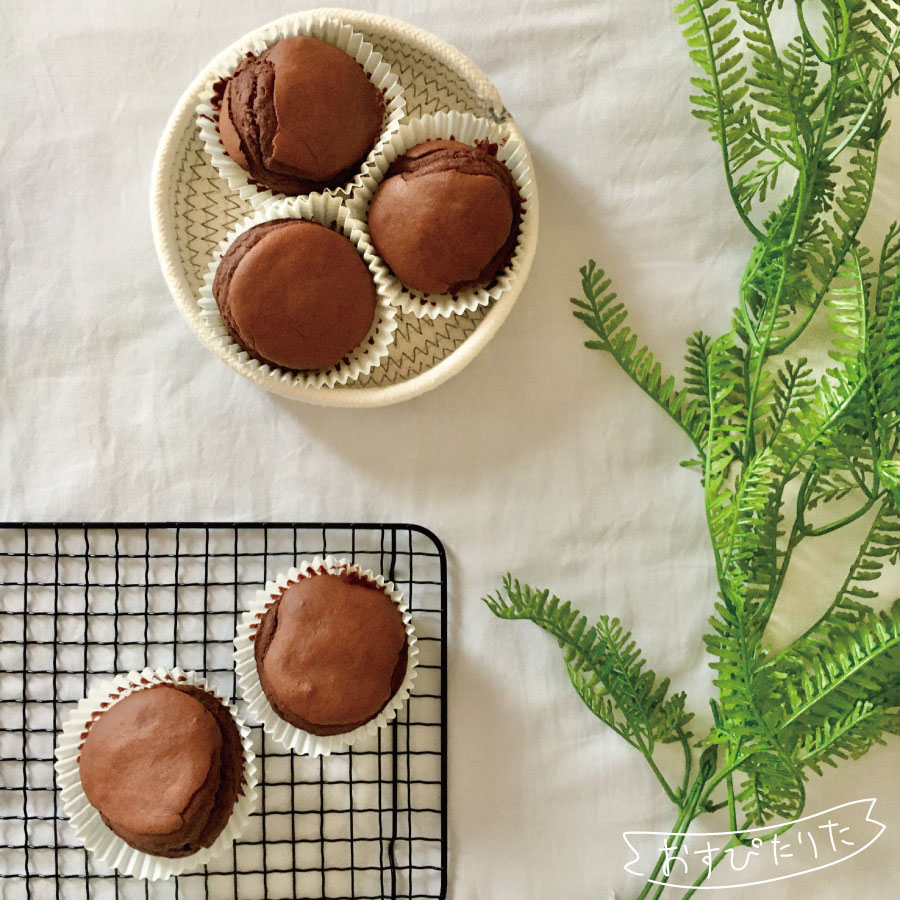 The Rice Flour muffin recipe is simple & easy to make.
Have you ever used Rice flour before? It's easy to use and works great!
This healthy muffins made with rice powder is moist and tastes good.
This muffin made with butter, but If you want to eat more healthily, Even without butter it is very tasty and butter can be replaced by olive oil.
You should eat this muffin as soon as they are taken out of the oven so that you can enjoy the fluffy texture ! Rice flour harden when it cools. So my recommendation is fresh baked or reheated muffin.
INGREDIENTS (5 muffins)
| | |
| --- | --- |
| Rice flour | 90g |
| Cocoa powder | 17g |
| Baking powder | 4g |
| Egg– Room temperature eggs. | 1個 |
| Oligo syrup (or honey) | 40g |
| Unsalted butter | 25g |
| Extra virgin olive oil(Taihaku sesame oil, Vegetable oil, canola oil, or melted coconut oil) | 12g |
| Milk(or soy milk) | 35g |
INSTRUCTIONS
PREPARE OVEN AND MUFFIN CUPS
▼Preheat oven to 190c/374f; line five muffin cups with paper liners.
---
1.In a large bowl, whisk the Rice flour, baking powder and cocoa powder together. Set aside.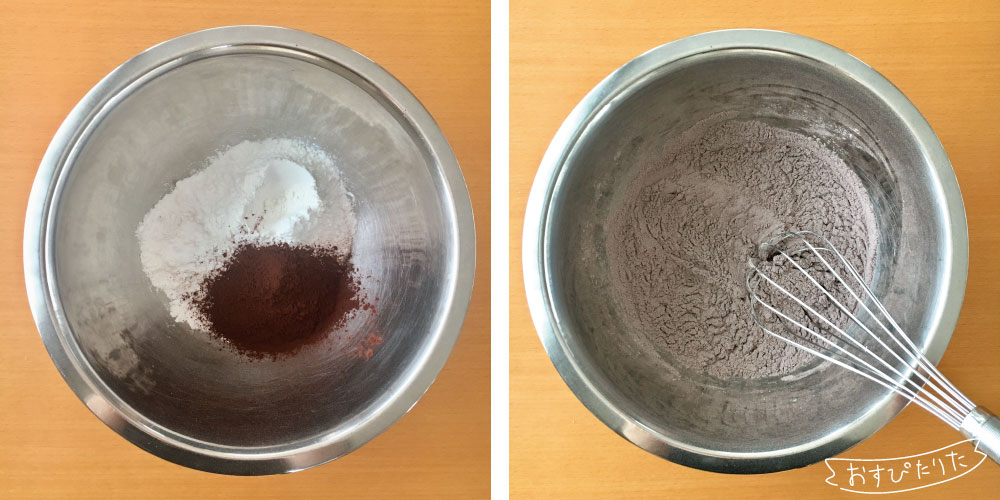 2.In a large bowl, add egg and oligo syrup and stir until well combined.
3.Add melted butter and whisk until well combined.
4.Add olive oil and whisk until well combined.
5.Add milk and whisk until well combined in 2 parts.
6.Dump the flour mixture into the oil mixture. Use a silicone spatula to fold the two mixtures together just until all the flour is moistened.Do not over mix.
Tips for perfect muffins
Mix quickly and lightly with a silicone spatula until moistened, but do not beat.  When you overmix the batter, it crushes the air bubbles and ruins the fluffy texture.
7.Divide between prepared muffin cups.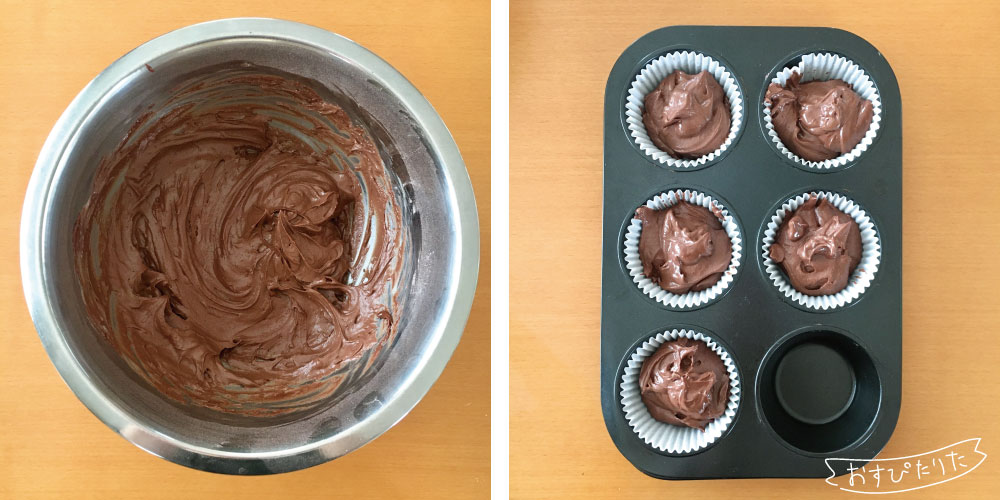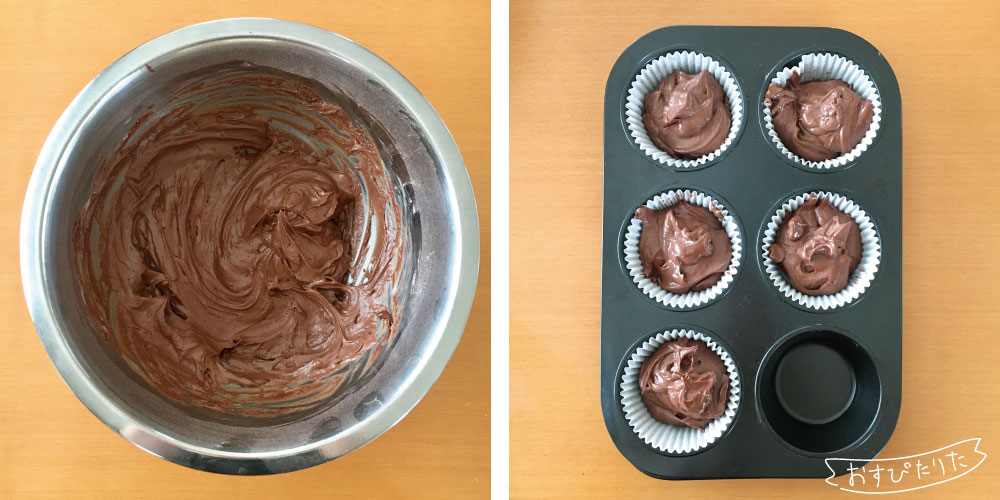 8.Bake at 190c/374f for about 12-15 minutes until golden and insert a skewer until it comes out clean.
Products I used.
●Rice flour
リンク
●Cocoa powder

リンク
●Baking powder


リンク
●Oligo syrup
リンク
●Extra virgin olive oil

リンク