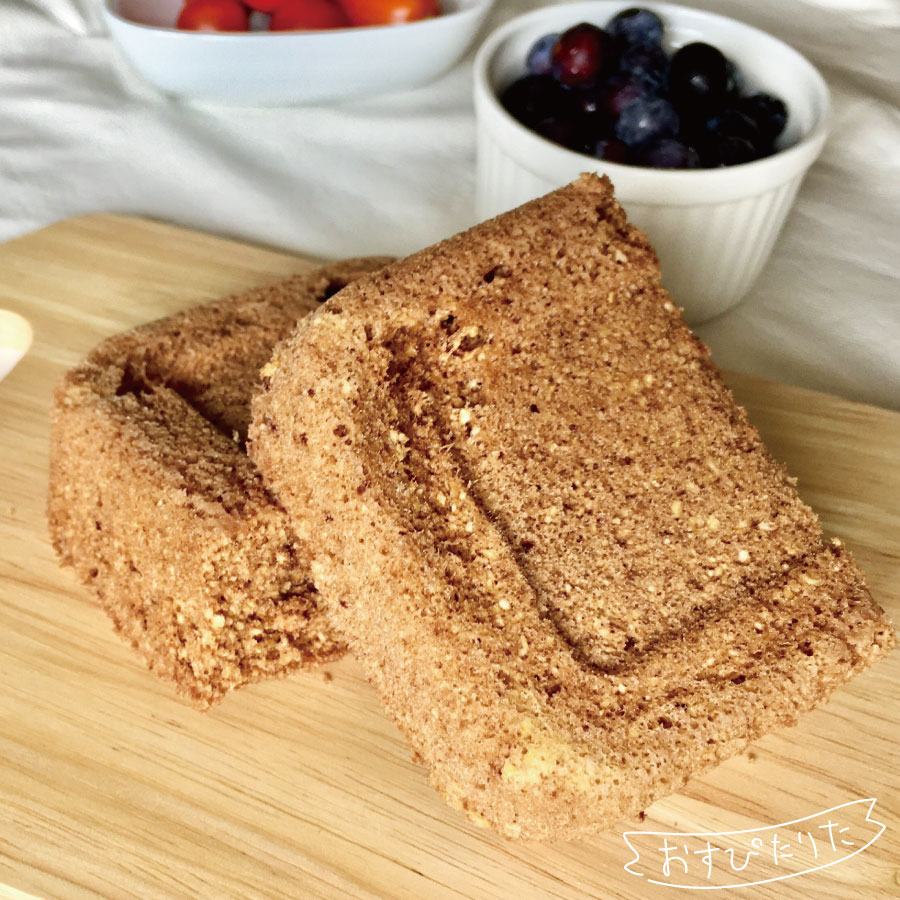 You can bake bread in a microwave oven and cooks in 4 minutes. So you will make this bread every morning! This is a super easy microwave bread but perfect texture, so soft and fluffy.
All you need is a mixing container and a whisk to make it! Even kids can make it!
It's the perfect breakfast or snack recipe, dairy-free, and can be made gluten-free and oil-free too!
If you feel the bread isn't sweet enough, Please eat it with maple syrup.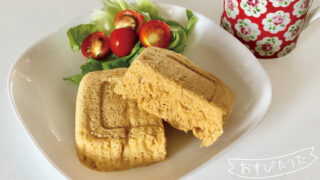 Oatmeal Plain Bread In 5 Minutes Microwave Recipe【Gluten-Free Dairy-free】
INGREDIENTS
| | |
| --- | --- |
| oatmeal flour | 30g |
| cocoa powder | 5g |
| baking powder | 2g |
| egg | 1 |
| maple syrup(honey or oligo syrup) | 15g |
| water | 20g |
INSTRUCTIONS
1.In a container(NET:400ml) or a deep plate, add all ingredients. Whisk to combine.
Closed the cover on the container and leave narrow space.
Heat this up in the microwave at 600 watts for 2 1/2 minutes ~3minutes.
2.Bake until well-risen, then turn it over and a tester that the dough was dry.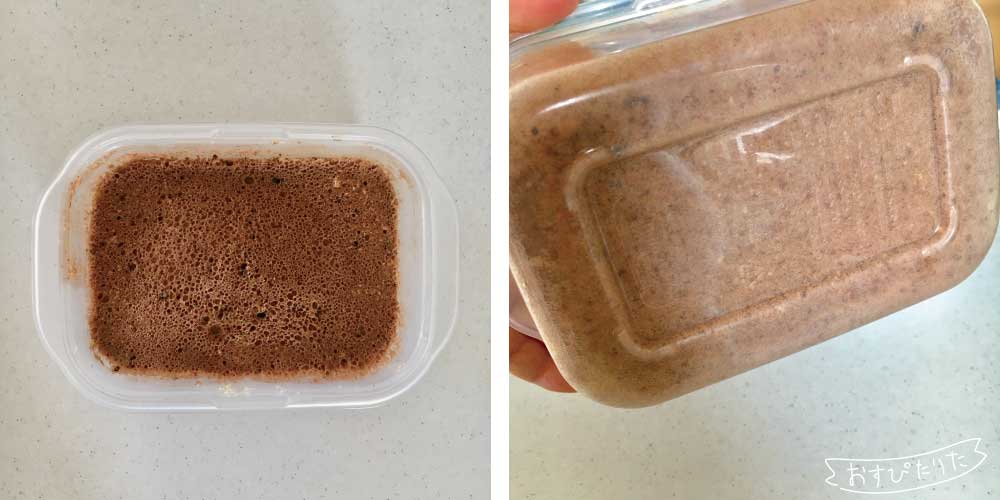 Note
●You have a sweet tooth,You can adjust the sweetness by adding more maple syrup.(like maple syrup 20g ,water 15g)
Products I used.
●Oat Flakes From Latvia.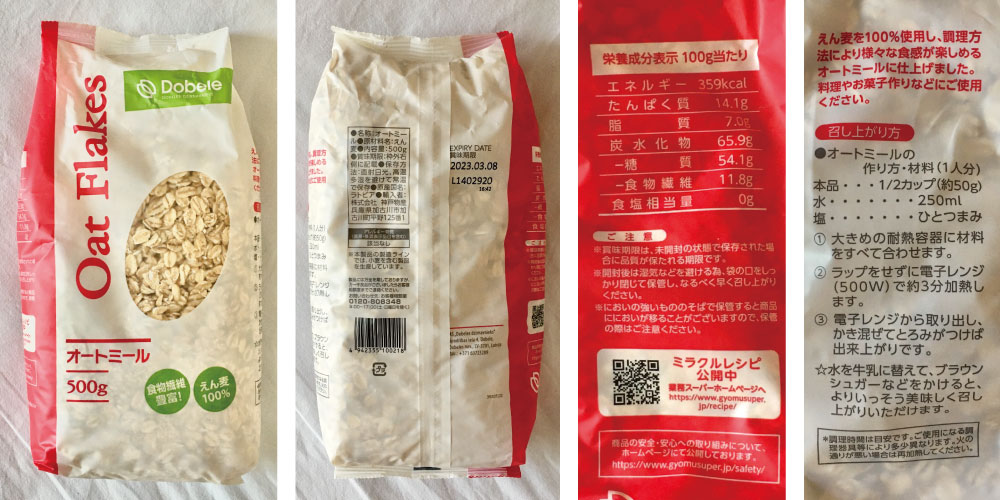 ●Maple syrup.
●調整ココアはこちらを使用しました。市販の調整ココアの中では、ココアバター18~20%と多めなのでお気に入りです。
価格:4,690円
(2022/5/3 16:45時点)