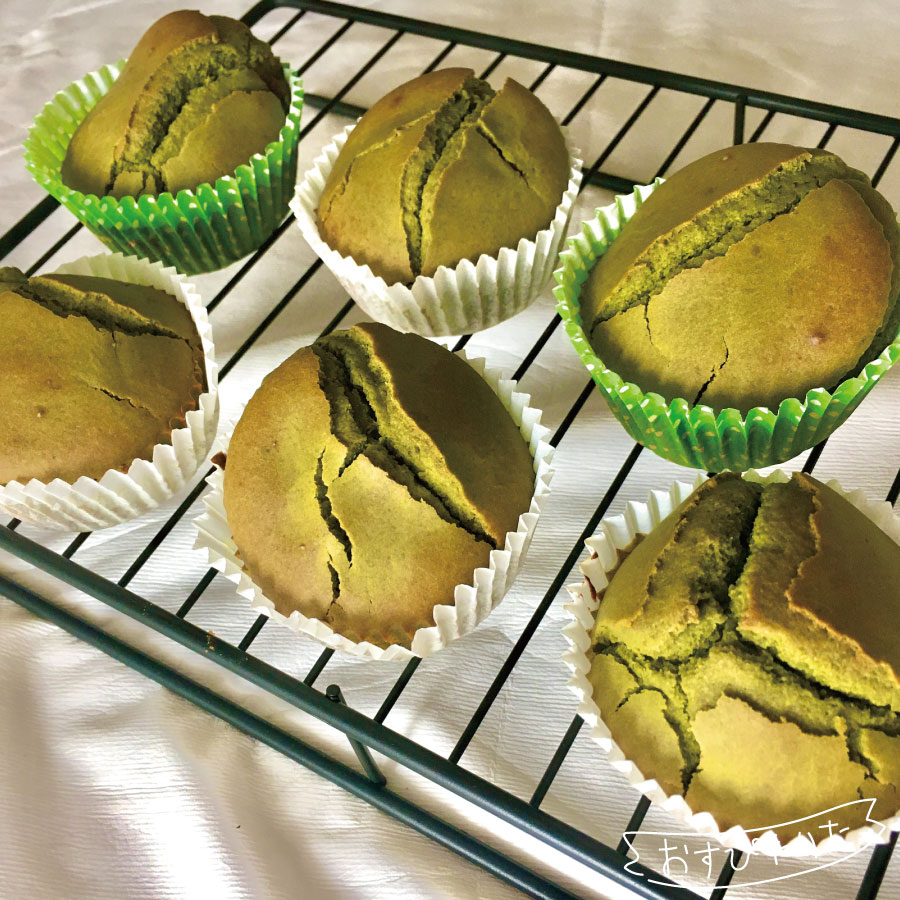 Have you ever used Rice flour before? It's easy to use and works great!
This healthy muffins made with rice powder is moist and tastes good.
These muffins isn't too sweet and bestows favors on matcha. And It is good with sweet boiled adzuki beans filling.
I used Oligo syrup (or honey) instead of sugar, But If you have a sweet tooth, you can add 20g~ sugar than the described in the recipe.
You should eat this muffin as soon as they are taken out of the oven so that you can enjoy the fluffy texture ! Rice flour harden when it cools. So my recommendation is fresh baked or reheated muffin.
INGREDIENTS (6 muffins)
| | |
| --- | --- |
| Filling:Sweet boiled adzuki beans | 120g(20g each) |
| 【A】 | |
| Rice flour | 140g |
| Matcha powder | 8g |
| Baking powder | 6g |
| 【B】 | |
| Egg | 1 |
| Oligo syrup(or honey) | 50g |
| Taihaku sesame oil (Vegetable oil, canola oil, or melted coconut oil) | 30g |
| Milk | 60g |
INSTRUCTIONS
PREPARE OVEN AND MUFFIN CUPS
▼Preheat oven to 180c/360f; line six muffin cups with paper liners.
---
1.In a large bowl, whisk the 【A】ingredients together. Set aside.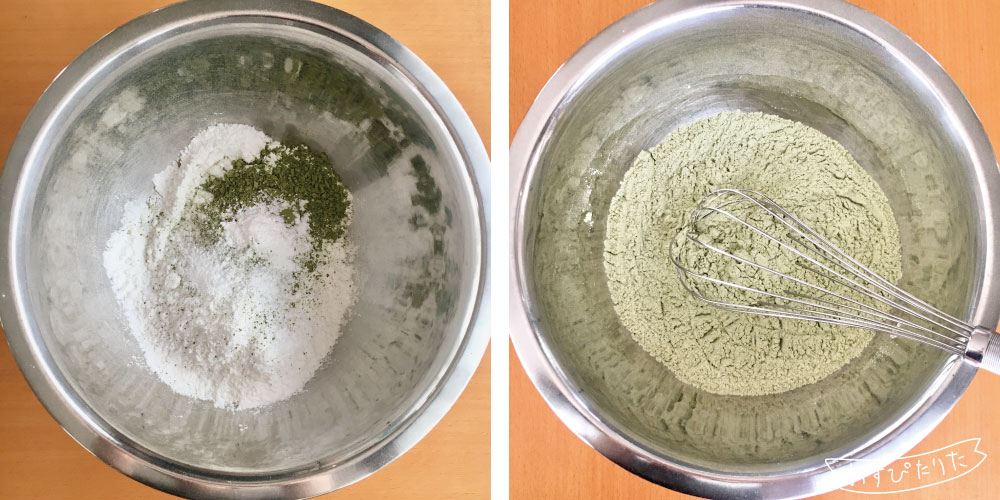 2.In a large bowl, add 【B】ingredients. Whisk till well combined using a whisk.
3.Dump the 【A】flour mixture into the 【B】oil mixture. Use a silicone spatula to fold the two mixtures together just until all the flour is moistened.Do not over mix.
Tips for perfect muffins
Mix quickly and lightly with a silicone spatula until moistened, but do not beat.  When you overmix the batter, it crushes the air bubbles and ruins the fluffy texture.
4.Spoon only half of the batter evenly into each cup, boiled adzuki beans filling each all the top the cups. Then divide the remaining batter among the cups to cover up the filling.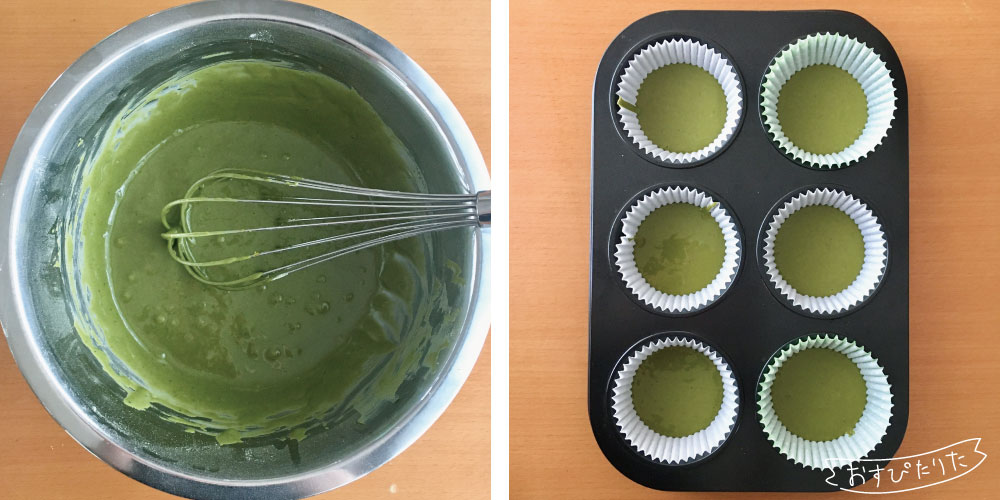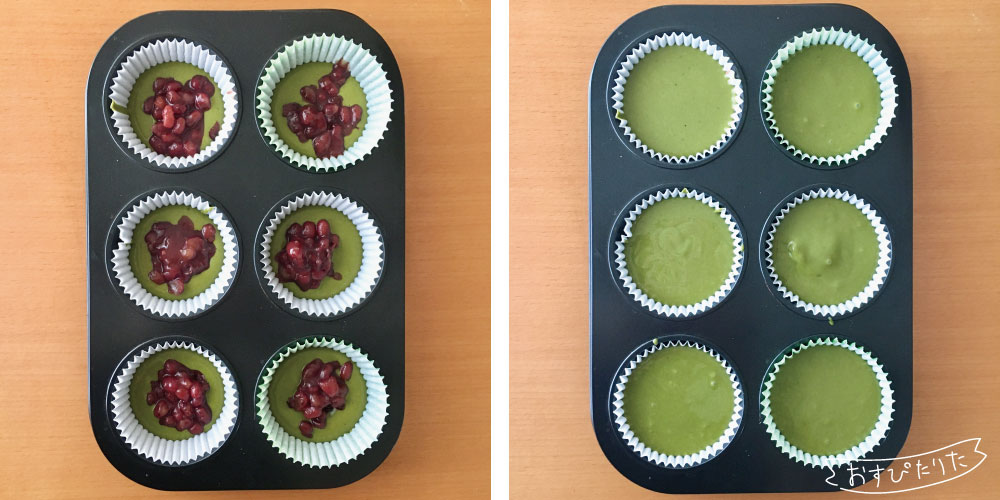 5.180度に予熱したオーブンに入れ約22分~様子を見ながら焼く。Bake at 180c/360f for about 22-27 minutes or until a toothpick inserted in the center comes out clean.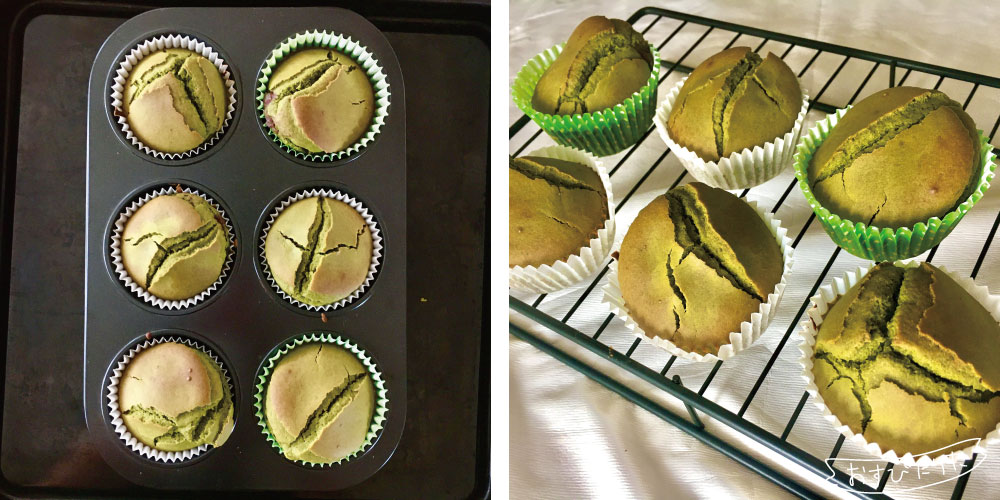 Note
●Muffins freeze well in snap-lock bags, but are best eaten on the day they are made.Store in an airtight container for up to 2 days or freeze for 1 months.
Products I used.
●Rice flour
リンク
●Oligo syrup
リンク
●Taihaku sesame oil
● Matcha powder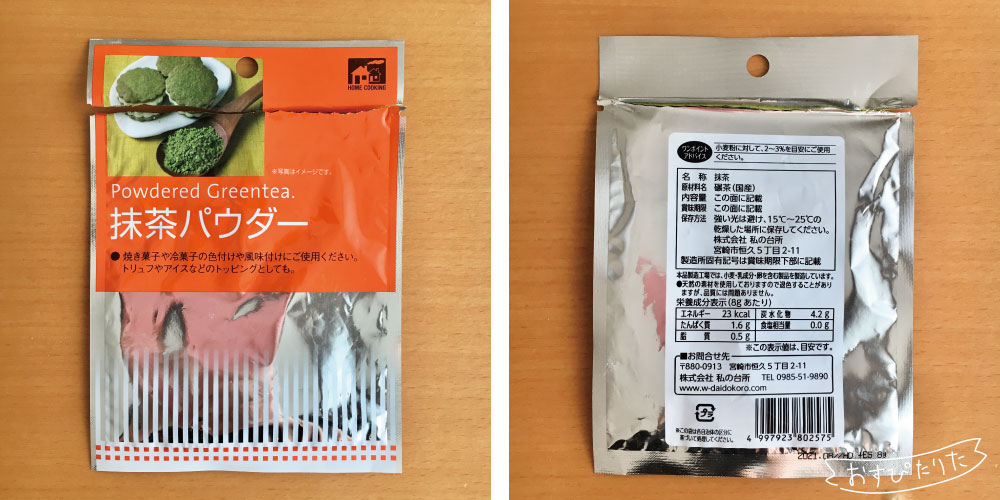 ● Sweet boiled adzuki beans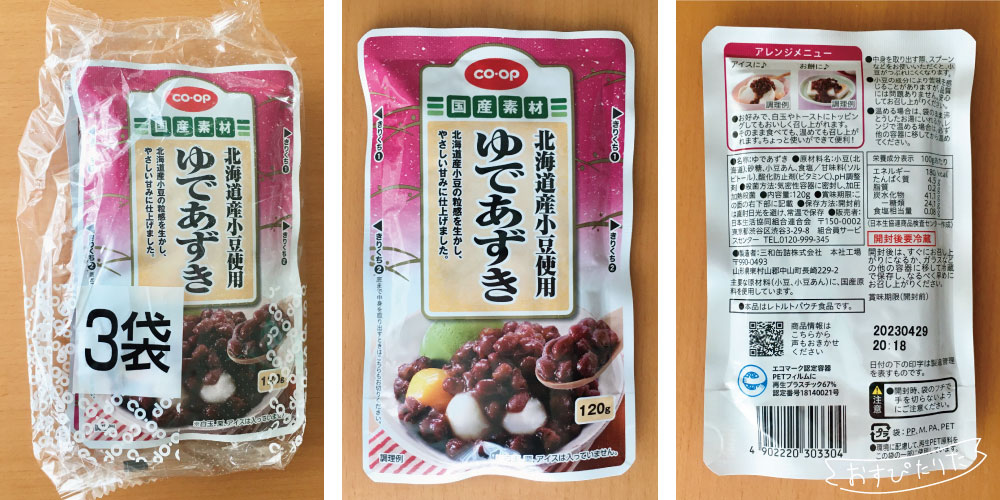 生協の個人宅配【おうちコープ】を申し込みたい方で
神奈川・静岡・山梨にお住まいの方はこちらからどうぞ
自信の6品無料プレゼント
滋賀、京都、奈良、大阪、和歌山にお住まいの方


はこちらからどうぞ
コープの宅配 公式サイトはこちら