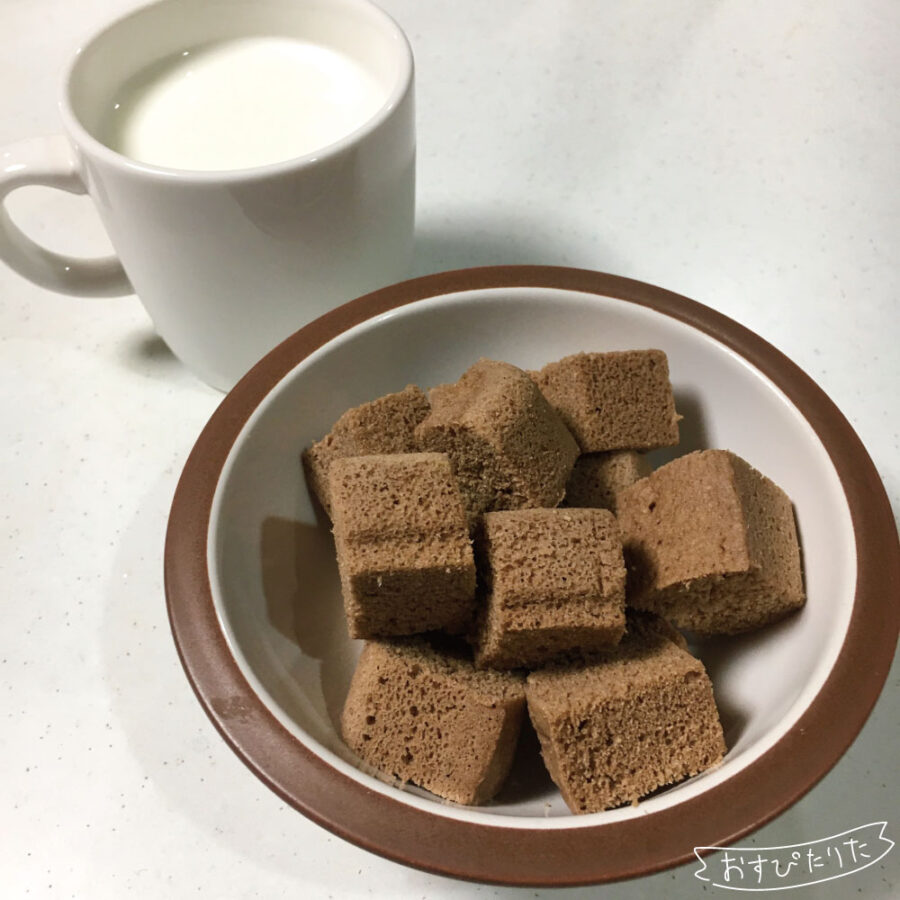 You can make this bread easily.  This is a super simple bread but perfect texture, so soft and fluffy.
Have you ever eaten Okara powder? It contains a lot of fiber and Dietary fibre is good for losing weight.
This recipe is so simple. No butter, no sugar and gluten-free.  The Bread made start to finish in less than 5 minutes.
Enjoying the bread with seasonal fruits. If you feel the bread isn't sweet enough, Please eat it with Oligo, maple syrup or honey.
Please enjoy it while it's warm and with a cup of milk is also a recommodation.
INGREDIENTS
Egg 1
Oligo Syrup(maple syrup or honey)23g
Cocoa powder(or cocoamix)5g
Okara powder 15g
Baking powder 2g
Milk (or soy milk) 25g
INSTRUCTIONS
1.In a heatproof dish or container, whisk the Egg and Oligo syrup together. (This container can hold 400ml.)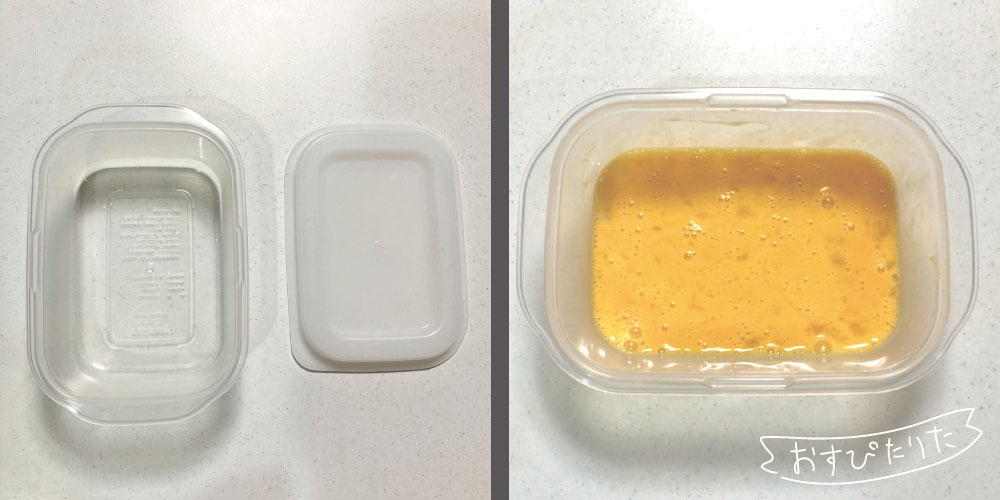 2.Add the Cocoa powder and stir until dissolves.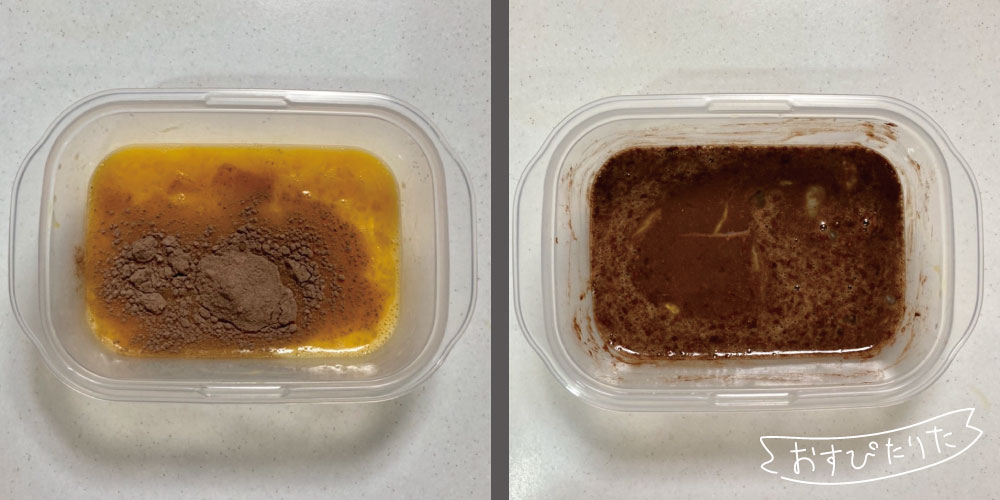 3.Add the Okara powder, Baking powder and Milk and stir until well combined. And smooth the top.
4.Cover container loosely(or using cling wrap) and put it in a microwave. Heat this up in the microwave for 2 and half minute to about 3 minutes until the bottom is well heated.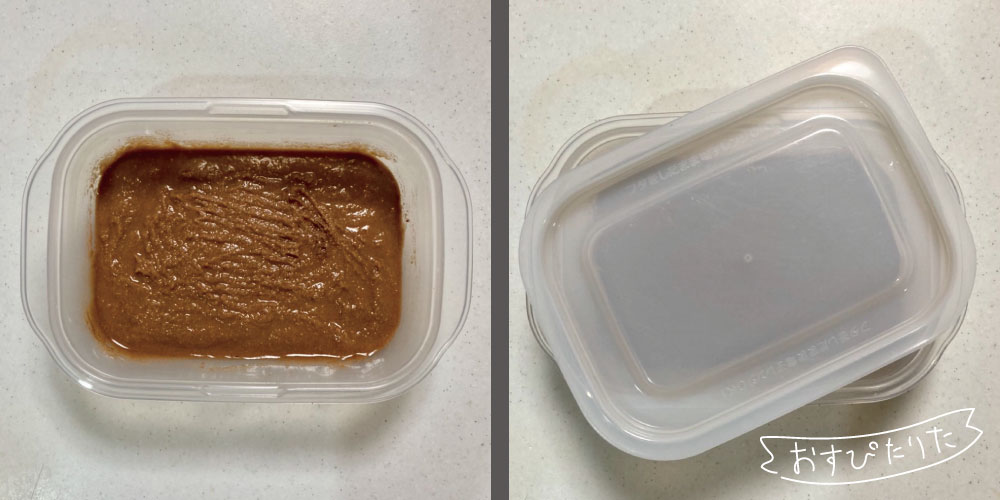 Okara powder has the property of swelling when it absorbs moisture. So enjoy the meal with drinks!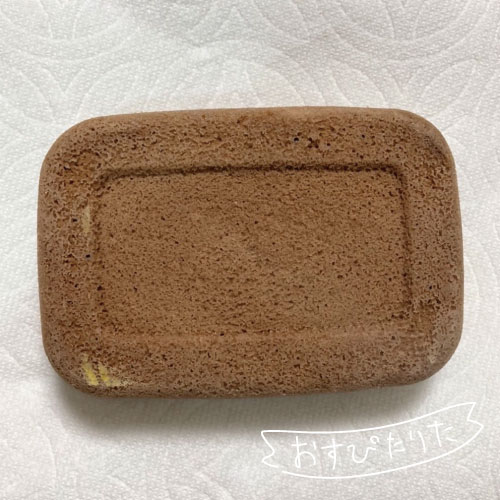 Note
●If you don't have pure cocoa powder, you substitute cocoa mix for the recipe. In that case,The taste is even more sweet.
Products I used.
●Okara powder
リンク
●Oligo syrup
リンク